For a poor Nebraskan in a county jail, one month of calls with your family might cost more than driving to the jail for a visit.
Staying connected with our loved ones is one of the most important and enjoyable parts of the holiday season. But for tens of thousands of children in Nebraska, a phone call from their parents is just too expensive. Why? For-profit corporations are charging sky-high rates for loved ones behind bars to stay in contact.
This year the ACLU of Nebraska looked at each and every county jail in our state, as well as our state's prison system, to see how much it costs for a 15-minute phone call. Consistently, counties are charging way beyond what you would pay at home. Anywhere from $5 to $15, with extra fees that could make one 15-minute phone call as much as $19.
When added up around the state, Nebraska counties brought in almost $1.5 million from their phone systems last year. And some for-profit jail phone companies aren't being bashful about the fact that they are trying to help counties make money off of those behind bars. One Nebraska-based company that provides services to jails around the US literally has a cartoon of a sheriff shaking money out of a tree and then swimming in piles of cash.
In Nebraska, like much of the country, our county jails are full of people who are poor. Another ACLU of Nebraska investigation found over half of the Nebraskans in county jail are not yet convicted of any crime--they simply lack the money to post bond and go home as they await their trial. A nonviolent offender who cannot post bond spends an average of 48 days in jail in Nebraska's four largest counties.
The impacts are real for families in Nebraska. One woman who contacted our office--we'll call her Emma--lives over 60 miles from the jail where her son is spending time for a first-time drug offense related to a $20 transaction. In the first five weeks of her son's sentence, Emma spent over $300 on phone calls. Emma told us:
"I constantly put money on his books, but I definitely speak less to him just because I can't afford to call as much as I want. This $20 drug transaction is costing the county a lot of money to house him in jail and is costing me hundreds of dollars to stay in touch to be supportive. He's never been in trouble before and he's having serious depression so it's important that I stay in touch. I don't understand how this is benefiting anyone."
Like the rest of our criminal justice system, we also know that people of color, particularly Black, Latinx and Native Americans, are overrepresented in our county jails. We're not just talking about keeping families apart, we're talking about keeping communities apart.
Following the release of the report, there have been questions about how counties can operate a phone system if they can't charge the current rates for their phone systems. We suggest that the counties in Nebraska look to our own Department of Corrections, which has an explicit policy of only charging for the cost of making the call, without any commissions or kickbacks to the facility attached. This means a 15-minute phone call for a prisoner in the Department of Corrections–or their family– is often only $1.50. This is over $4.00 less than the average 15-minute in-state call made with a pre-paid debit card from a county jail.
The good news is that some counties are already working towards better systems for maintaining family contact.
Lincoln County Sheriff Jerome Kramer, the president of the Nebraska Sheriffs' Association, said he agreed that some of the telephone contractors are charging excessive and "hidden" fees that are unfair.
He said that prompted his county, earlier this year, to drop its contractor and sign up with one that didn't charge extra fees for just signing up for the phone service or to deposit money in phone accounts.
"So we got ahead of the game," Kramer said. "We're not in the business of fleecing the public, even if they are inmates." (Omaha World-Herald)
Some counties are reporting that the revenue they generate through jail phone calls has worthwhile uses, such as re-entry programs in Douglas County or "pizza night" and other prisoner programing in Lincoln County. If these activities improve recidivism rates and safety inside of our county jails, we shouldn't rely on revenue from calls made by those behind bars to fund them.
We know it is possible for jails in Nebraska to have a fee structure that simply covers the cost of a phone call without any profit, as some counties and the Department of Corrections are doing. There's something else jails–and taxpayers–should consider. Our system of mass incarceration has grown so unwieldy that there are over 41,000 Nebraska children with a parent currently or formerly incarcerated. We know that maintaining contact with families is good for children, good for those behind bars, and ultimately good for public safety.
Making phone calls accessible to all in our county jails–including those who are too poor to bail out or afford an attorney–is part of reducing recidivism and supporting children in Nebraska.
We should also keep in mind that those in jail aren't just calling their family. Remember that over half of the Nebraska county jail population has not been convicted of a crime. Particularly for them, they need to be able to affordably and confidentially call their attorneys. In county jails, we are hearing concerns from defense attorneys unable to talk to their clients confidentially. This impacts clear Sixth Amendment rights to counsel and undercuts the promise of a fair trial. We discovered that most county jails lack policies or systems to provide affordable and confidential calls with attorneys. Unacceptable.
This holiday season, take a moment to speak up in solidarity with those who might not be able to afford a call to their family. Take a moment to sign our petition to Nebraska lawmakers or provide support directly to individuals who are in jail because they are poor through the National Bail Out project.
Let's keep families together, reduce the problem of mass incarceration, and ensure trials are fair. We can support all of these goals by making phone calls for those in Nebraska county jails affordable.
Date
Thursday, December 7, 2017 - 9:15am
Featured image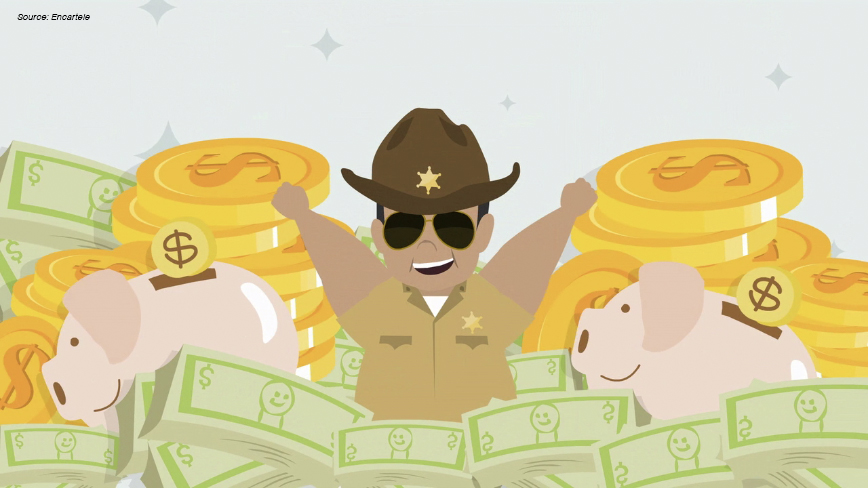 Show featured video/image
Hide banner image
Hide sidebar
Tweet Text
Related issues
Show related content
Pinned related content
Author:
Menu parent dynamic listing