Nebraskans want a criminal legal system that works — one that's fair for all of us. By passing LB 50, senators took a modest but meaningful step forward in 2023, but there's still so much more to do. We need to move away from our broken system of overcrowded prisons, racial injustice and staggering costs. It's time for the next step.
JUMP TO SECTION
---
BE A SMART JUSTICE ADVOCATE
Add your name to our list of Smart Justice advocates to get updates on legislative hearings and other opportunities to engage on this issue. Together, we'll call on officials to improve public safety by adopting proven solutions that strengthen our communities and prevent crime, not more failed policies that just mean longer sentences and worse outcomes for all of us.
Sign up to be a smart justice advocate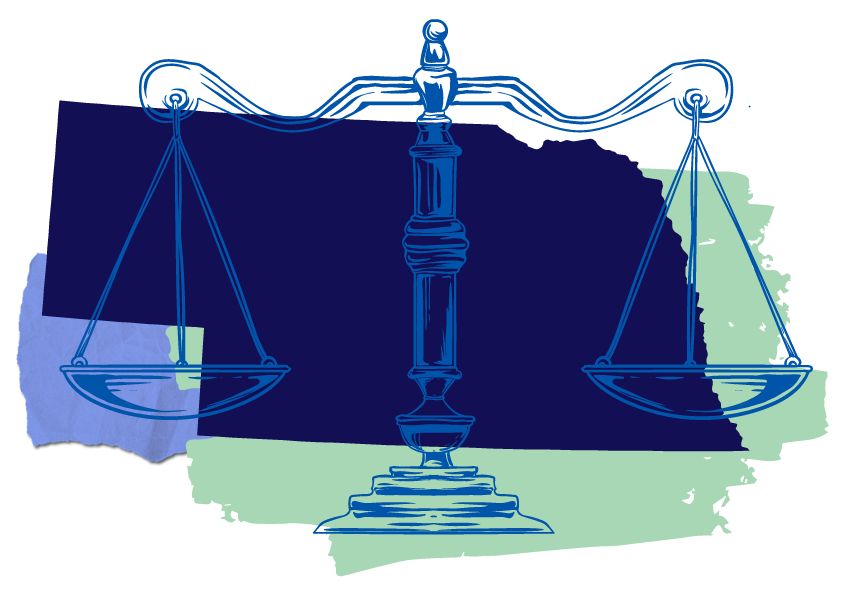 WHY WE NEED MORE REFORM
In 2023, senators passed an incremental but important criminal legal reform package, breaking the gridlock of recent years. LB 50 expanded problem-solving courts, increased parole eligibility, reduced bloated habitual offender terms for some Nebraskans, and created the Nebraska Sentencing Reform Task Force — a group tasked with recommending further changes to Nebraska laws, policies and practices.
It was a step forward. But more needs to be done because the current situation is unacceptable.
SURGING COSTS: State spending on Nebraska's prisons has outpaced growth in other major state funding areas for decades. In fact, Nebraska's growth in prison spending is among the highest in the nation. That number will keep growing since senators approved historic spending on a new prison.
 
PACKED PRISONS: Despite this constant spending, Nebraska has one of the nation's most overcrowded prison systems — 139% of design capacity. That's in part because "no state grew its prison population more in the last decade than Nebraska," according to the World-Herald. The prison system's master plan says it may remain full when a new prison opens in 2028 because prison officials are considering temporarily closing the state penitentiary at that point for "rejuvenation." Rather than keeping it, they should be decommissioning it and working with lawmakers to reduce the number of Nebraskans who are unnecessarily in prison.
 
RACIAL INJUSTICE: Racial and ethnic disparities are also among the nation's worst. Around 5% of Nebraskans are Black compared to 28% of people confined in our prisons. Similarly, fewer than 2% of Nebraskans are Indigenous yet 5% of people confined in our prisons are Indigenous. Latine Nebraskans are also overrepresented.
 
Our Campaign for Smart Justice is all about rethinking and reforming mass incarceration policies that have harmed our communities, particularly Nebraskans who are financially struggling and Nebraskans of color. Lawmakers can protect individual rights, reduce the taxpayer burden and make communities safer by focusing on results instead of punishment.
Our Statehouse-to-Prison Pipeline report outlines opportunities for state senators, such as sentencing reform, a halt on creating new crimes and increasing penalties, investments in alternatives and reentry, innovations to probation, expanded humane release programs and continued fines, fees and bail reform.
Many similarly situated states have faced similar challenges, employed these smart justice solutions and found success. They have reduced the number of people in prison, saved money and achieved better outcomes. Nebraska polling shows there is support across the political spectrum for similar action here.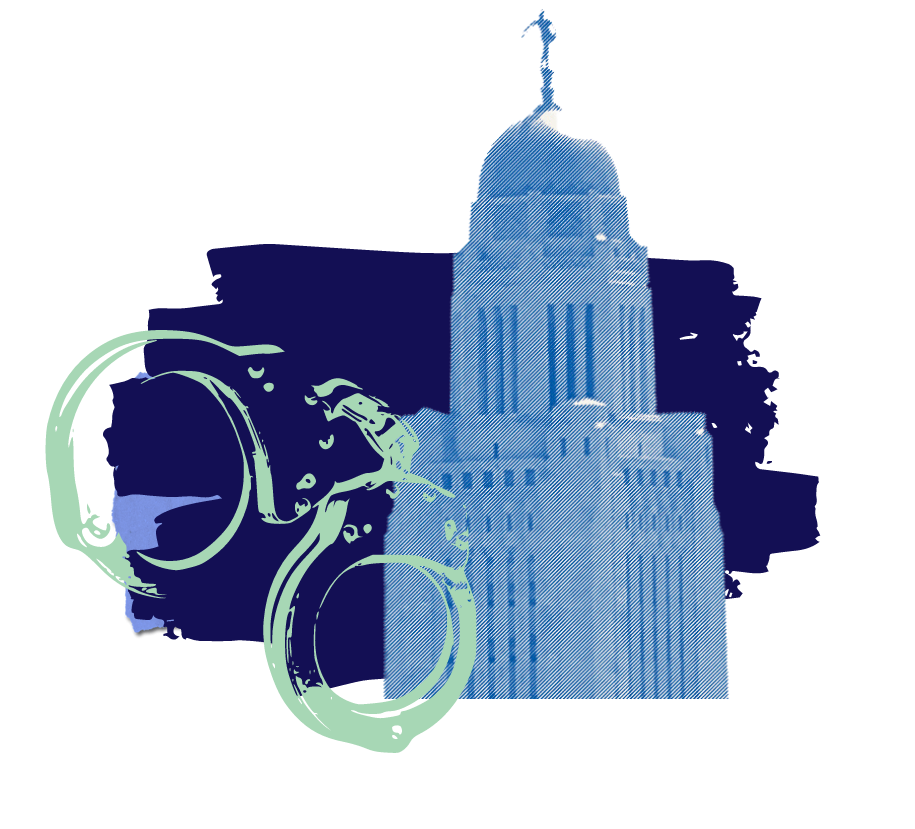 SMART JUSTICE BILLS
Bills that Nebraska state senators introduced in 2023 remain active in 2024. Senators need to hear continued support for ending the unjust two-year voting waiting period for those who have completed their sentences through LB 20, enacting overdue marijuana reform through LB 22 or LB 634, banning police from lying to minors through LB 135, enhancing police oversight via LB 284, and adding more perspectives to the parole board membership with LB 631.
This is not a definitive list of 2023's Smart Justice bills. We encourage you to explore the bills your senator introduced via NebraskaLegislature.gov.