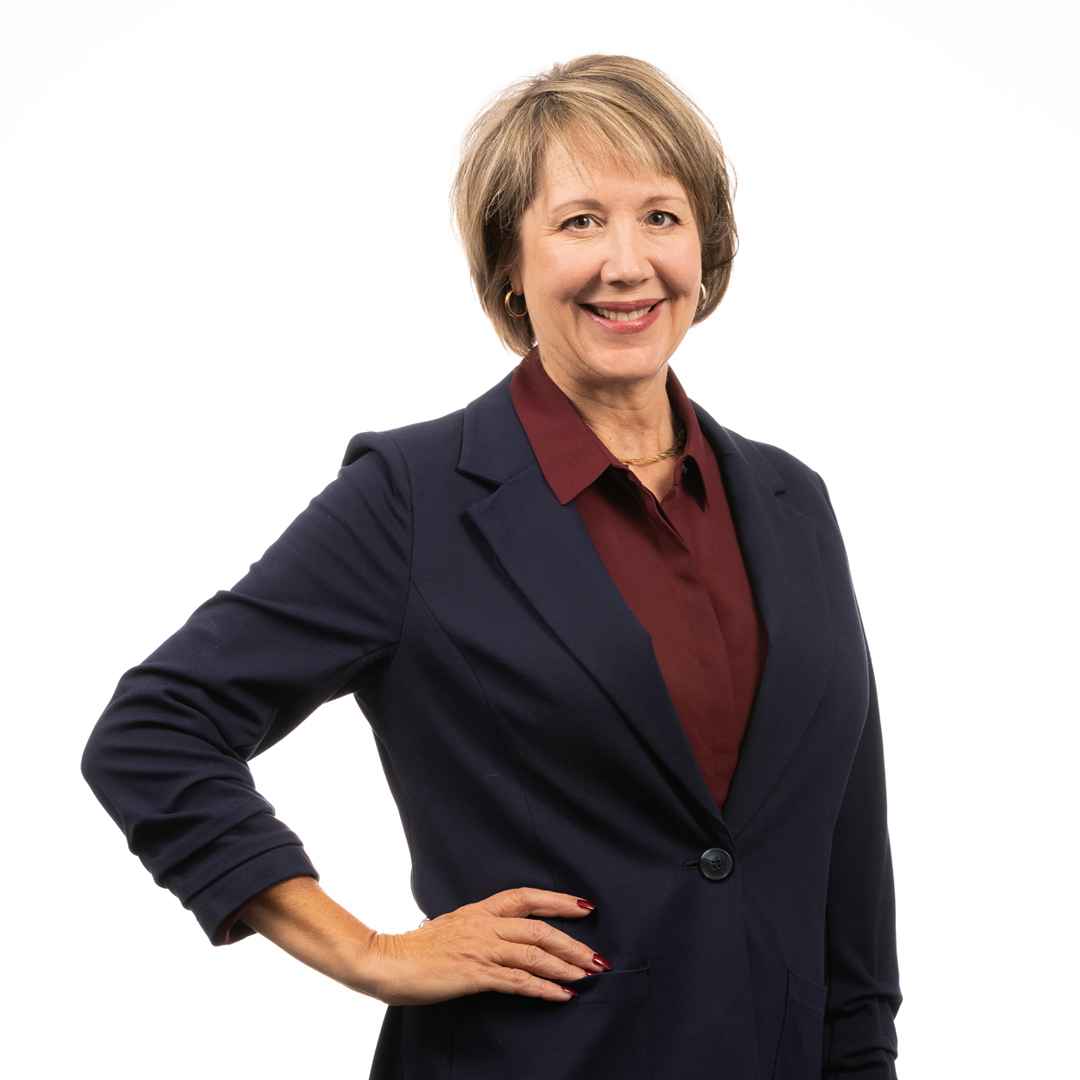 We're so thrilled to welcome Kristine Morton as our new development director! Kristine is joining the ACLU of Nebraska with an impressive background in nonprofit fund development and donor relationships – most recently achieving record levels of support at CEDARS, a Lincoln-based nonprofit child-services organization. Just as importantly, she shares our passion for achieving justice, fairness, freedom and equality for all. We sat down with Kristine to help our supporters get to know her better.   
 
1. Talk about yourself! What should supporters know about you?
I've always been curious about what makes people tick and I value learning about the unique strengths and experiences of others. I love connecting with people and talking about what matters most to them.  I've been blessed to spend my professional life working with people whose core values include being a part of something much bigger than themselves. The ACLU's commitment to making Nebraska a better place for ALL people motivates me. Thoughtful and intelligent people who want to live their best lives by making a difference for others inspire me. 
 
2. Development is an interesting field. What got you into it?
I was recruited into the development world by a former supervisor who had an opening and thought of me. I was in direct service at the time and thought development sounded like fun. I'm so grateful for that opportunity! I get to have fascinating conversations with people who care deeply about making life better. My work marries vision and dreams with causes that matter and makes an impact.  Beautiful and important work.
 
3. When new employees start, we joke about drinking from the firehose. In these first few weeks, what's surprised you?
I knew the ACLU team is really, really smart and passionate and committed. But holy smokes – these people are brilliant! The number of complex initiatives that is managed by this small and mighty team is amazing. I'm truly honored to be here. 
 
4. On that same line of thought – what do you hope to learn? There are so many issues we work on and so many great partner organizations we collaborate with.
The ACLU does such great work and I've admired it from afar for most of my adult life. The ideals that the ACLU of Nebraska stands for have always resonated deeply. I'm curious to learn how everything intersects – legal, legislative, public education – so I can better learn how I can be an integral part of the changes that need to happen to move Nebraska forward.
 
5. Okay, let's get some practice in. Let's hear your pitch for why Nebraska needs the ACLU. 
In my experience, Nebraska is a great place to live and a wonderful place to grow up – but we could be so much better!  When big decisions are made using the voices and opinions of only certain groups of people, all of us miss out on the opportunity to be the best we can be. By including all voices and by broadening hearts and minds, our state will become stronger, more diverse and inclusive in its thinking. Only then can we move towards finding sustainable solutions to the social problems that hold us back. 
 
Bonus question: You're a bookworm! What's on your nightstand right now?  
I love historical fiction, and true to form, I'm smack in the middle of The Four Winds by Kristin Hannah. Love it!