Racism and anti-Blackness harm people of color every day. We see racism's impact through clear acts of hate and violence. We see it underlying policies and practices throughout public life. Racism is institutional. Dismantling this system of oppression will take all of us. It will take intention and work.
Our state motto is Equality before the Law. We can only reach that aspiration if we embrace racial justice and liberation, fighting forward together with people of color leading the way. With partners from across Nebraska, the ACLU of Nebraska, Black and Pink, and I Be Black Girl have developed a list of anti-racist actions you can commit to right now to make a difference.

Jump to Section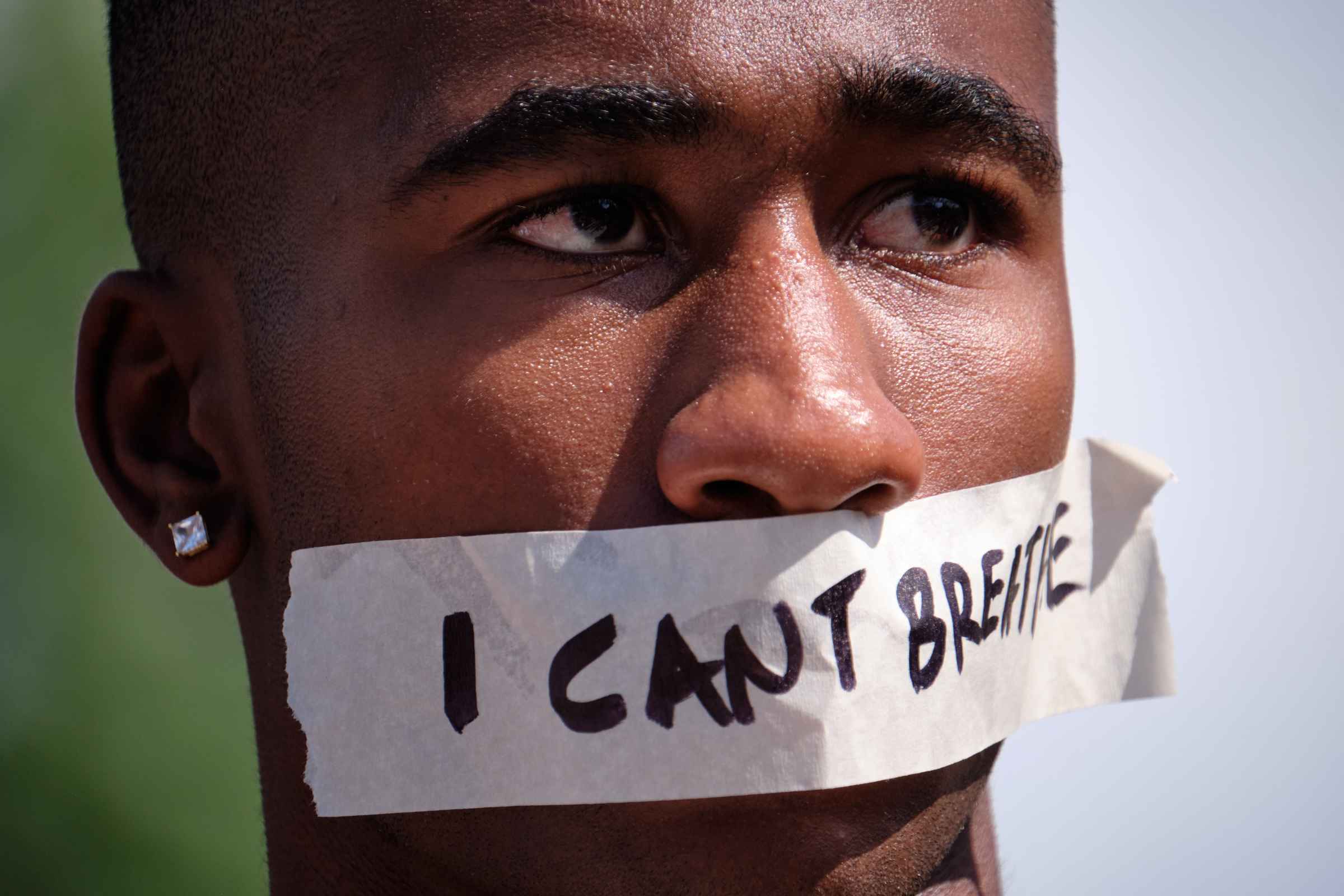 Our commitment to addressing racist and violent policing has been consistent yet it has not been enough and we must do more. We cosigned the Movement for Black Lives' call to divest from police and reinvest in communities. In the coming months, we will be releasing an ambitious plan of action for police reform, which builds on our ongoing work. We are committed to using all of our resources to advocate for racial justice, healing and systemic reforms.
Thanks to community-based organizers, long overdue change is in reach. Now those advocates need our support. In this powerful national moment, here's what you can do:
Pressure city leaders to dismiss charges or pardon protesters.
Thousands of Nebraskans faced chemical munitions, rubber bullets and other attempts to silence their voices. Hundreds faced criminal repercussions for having the courage to speak out, many of them Black and Brown Nebraskans.
Thanks to your pressure, the vast majority of arrested protesters in Omaha won't be charged. But the work isn't done. Omaha protesters who are formerly system-involved didn't get their charges automatically dismissed with the others. Currently, these protesters have the option of pleading to a recommended $50 fine (the charge remains on their record) or taking part in a diversion program that lasts months and requires community service before the charge is dismissed. This approach makes no sense and only contributes to the racial injustice at the heart of these protests.
City leaders have been open to dialogue. Tell Omaha Mayor Jean Stothert to support dismissing curfew violation charges for all protesters - no more double standard.
In Lincoln, there has been zero action to mitigate the harm caused by unnecessary curfews that criminalized speech. While Lincoln Mayor Leirion Gaylor Baird personally acknowledged concerns about the curfews, she is not supporting dismissal of charges. Instead, Mayor Gaylor Baird told protesters they can apply for a pardon and she'll make a decision in six months. Protesters deserve support and immediate certainty on what will happen to their cases. Tell Mayor Gaylor Baird to acknowledge the harm and take immediate action to make things right.
Share the news about our new Freedom Fund.
While we push for city leaders to do the right thing, we're doing everything we can to protect protesters who were charged from lifelong consequences. We introduced a Freedom Fund to help with an initial $100,000 investment in direct legal support for protesters. Whether a protester is seeking a set-aside or needs support paying fines and fees, the Freedom Fund is here to help.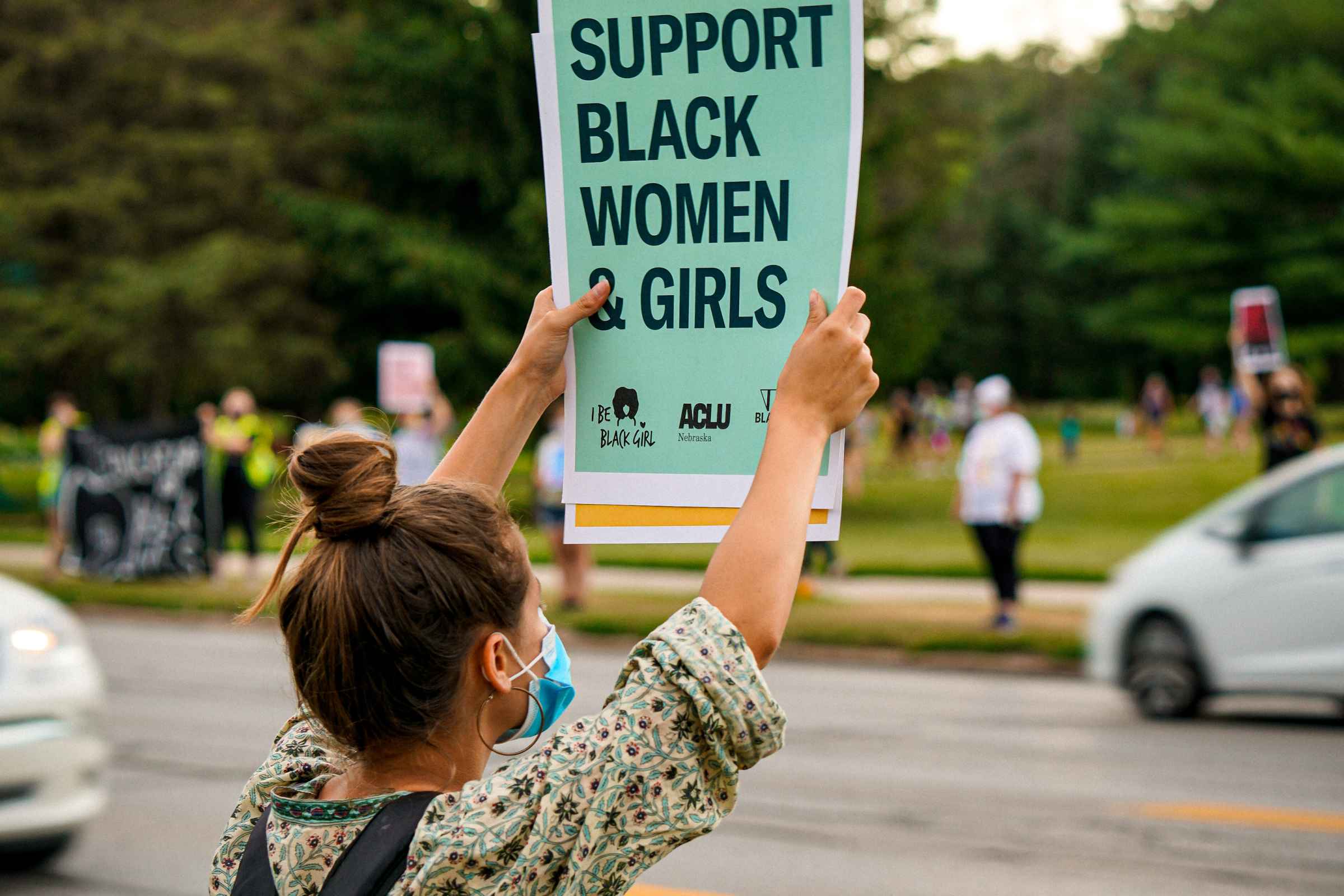 Frontline local advocacy groups leading on racial justice issues in Nebraska - especially those led by people of color - need your time, talent and treasure. Follow them on social media, center and lift them up at every opportunity, volunteer your talents to advance their mission, and donate.
Know a great organization doing work in this space? Post links on social media with #racialjusticeNE. We'll keep an eye out and look for opportunities to lift them up on our channels.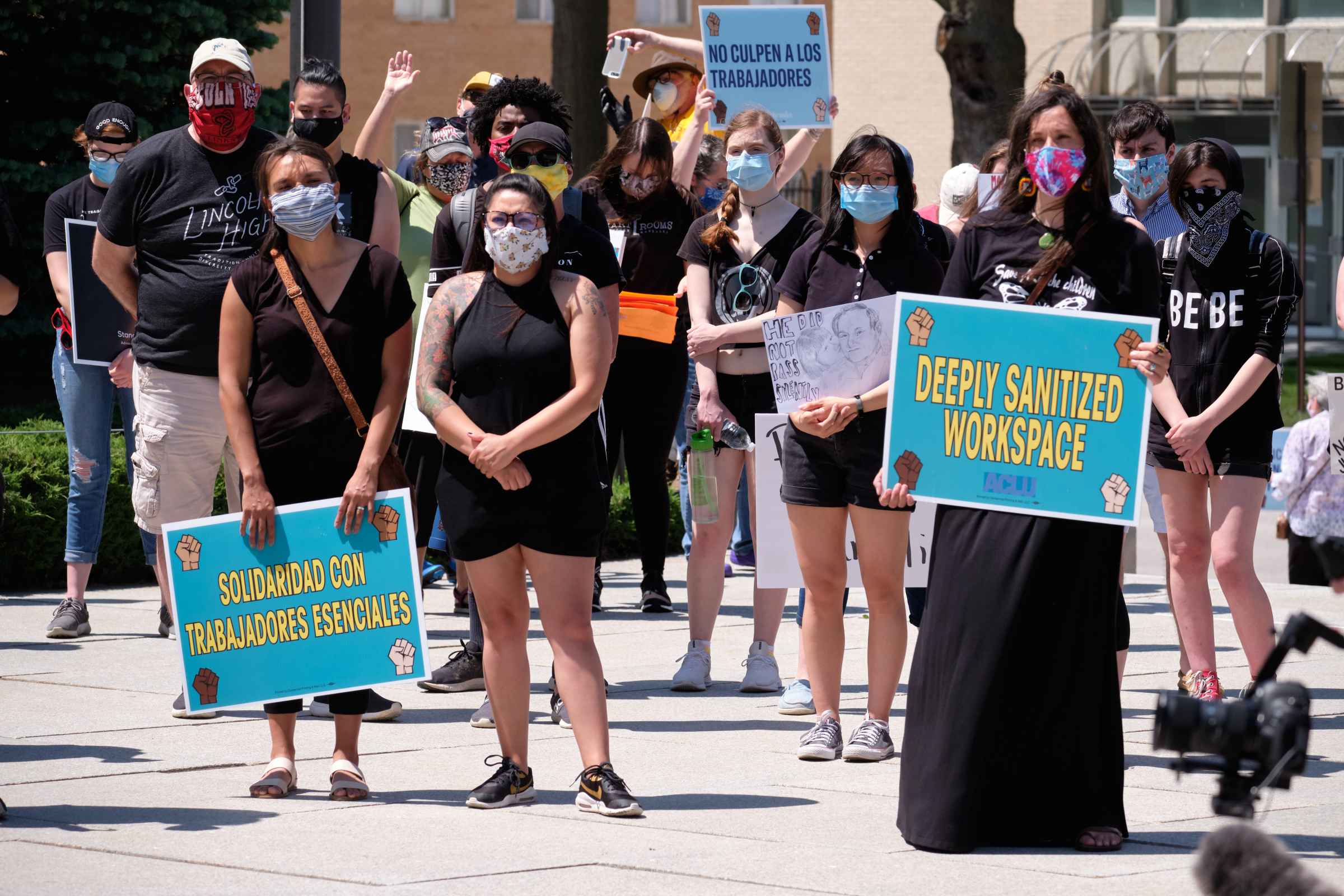 Elected officials have tremendous power to create equitable policies and practices. In Nebraska, there is still so much work to do in this arena - especially now. The COVID-19 pandemic has put the disparities and injustices we see daily in our work on full display.
Be an advocate for these changes at racial justice demonstrations while practicing safe social distancing or from the comfort of your couch. We've created an online guide to advocacy from home. Highlights follow.
Tell Gov. Ricketts Data Should Drive Decisions
Nebraska became the 49th state to officially release statewide data on COVID-19 cases by race and ethnicity on May 29. As expected, the numbers show a massive disparity with the virus disproportionately impacting Nebraskans of color and especially those who are Latinx. The delayed release of these numbers cost the state valuable weeks when much stronger efforts could have been made to align resources with public health needs. Contact Gov. Ricketts and tell him these numbers must drive decisions on where to send resources from here on out.
Protect Essential Workers
Though one out of every four confirmed COVID-19 cases in our state is tied to meatpacking plants, local, state and federal officials charged with ensuring the safety of workers have decided against exercising any regulatory or enforcement powers to make conditions safer. We the People must hold these companies, and the officials who have failed to regulate them, accountable. Sign our petition to send a clear message that essential workers deserve essential protections.
Protect Incarcerated Nebraskans
People of color are grossly overrepresented at every juncture of our criminal legal system, perhaps most significantly in our overcrowded prisons. Chronic overcrowding and understaffing had already put the health and safety of everyone in these facilities at risk before the outbreak. COVID-19 just adds to concerns. Visit our prison advocacy page to take action right now to protect Nebraskans.
Schools Need Counselors, Not Cops
Routine policing of schools fuels the school-to-prison pipeline, a national trend where students – many of them students of color – are funneled out of public schools and into the juvenile and criminal justice systems when behavioral problems are criminalized. These programs disproportionately hurt students of color in Nebraska. We need to end school police programs and reinvest resources into counseling and mental health services. Research shows SRO programs don't make schools safer. Learn about our joint call to end these programs and tell your school's superintendent and school board it's time to get police out of our schools. 
Keep Hate out of School Sports
As school athletic events and activities resume, we can't go back to the status quo of racist comments and actions that harm our students and communities. Hate has no place on the court, field or track. Sign our petition to tell the Nebraska School Activities Association to begin collecting data on racist incidents when sports resume this June and to ensure penalties are applied to teams repeatedly engaged in this behavior.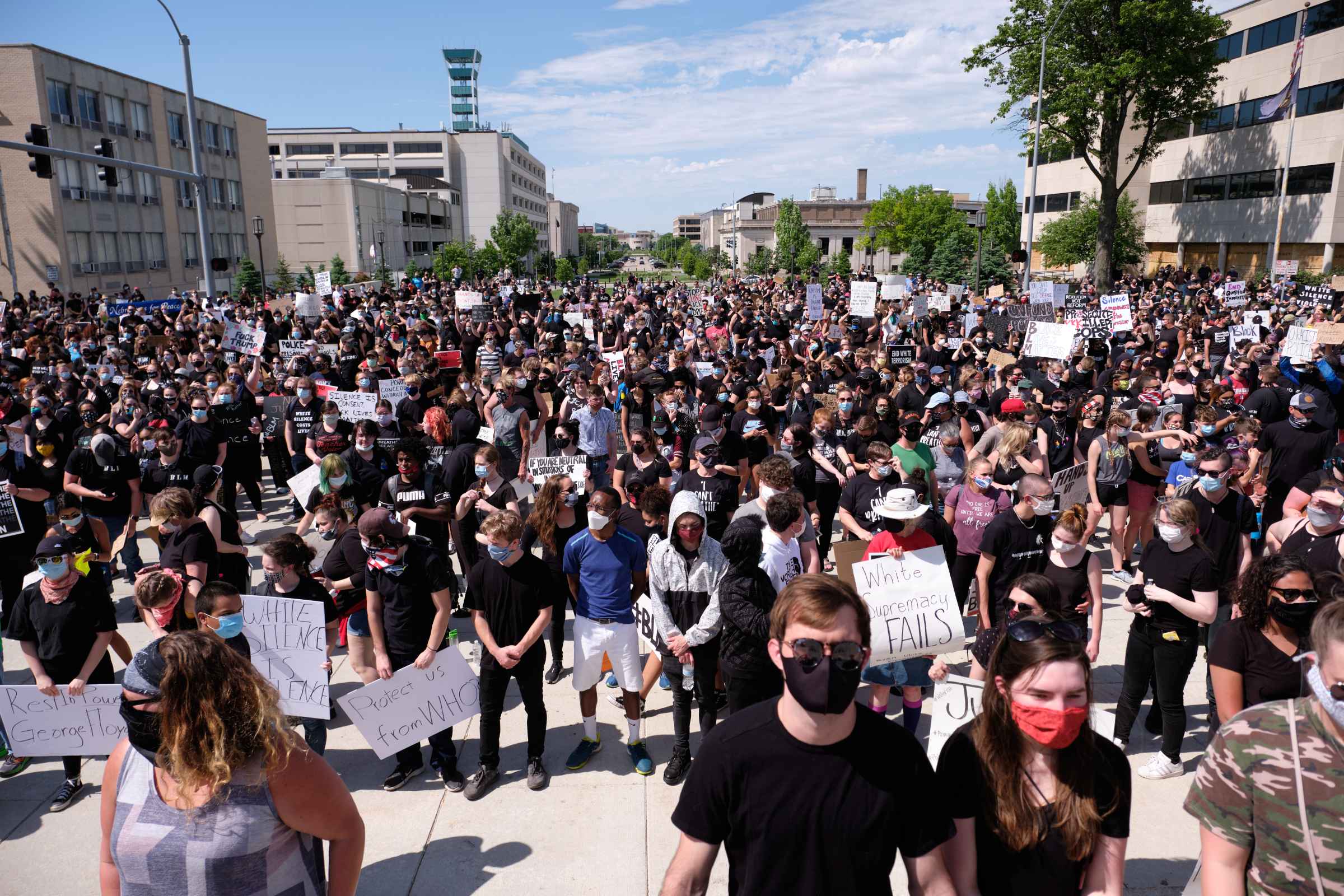 Voting is the cornerstone of our democracy and the fundamental right upon which all our civil rights and civil liberties rest. Our leaders are empowered by us and answer to us. Our democracy works best when more people participate, but make no mistake, dating back to Jim Crow and extending forward, voter suppression is real and it impacts voters of color the most. If political candidates and sitting politicians refuse to lead on racial justice, they should not be a leader.
This November, vote for candidates you trust to listen and lead on racial justice. Ask every candidate on the ballot about their record, platform, and plans to advance racial justice before you cast your vote. 
Likewise, democracy works best when everyone participates. It's highly possible that public health concerns will remain through Election Day on November 3, 2020. Let's make sure everyone can vote by building on the positive vote-by-mail effort that Nebrakans embraced this May. You can do your part by checking and updating your voter registration. Beginning in July, you will be able to request a vote-by-mail application for the November General Election.
Once you receive your ballot, vote for LR 1CA, which will remove the last vestiges of slavery from our state constitution.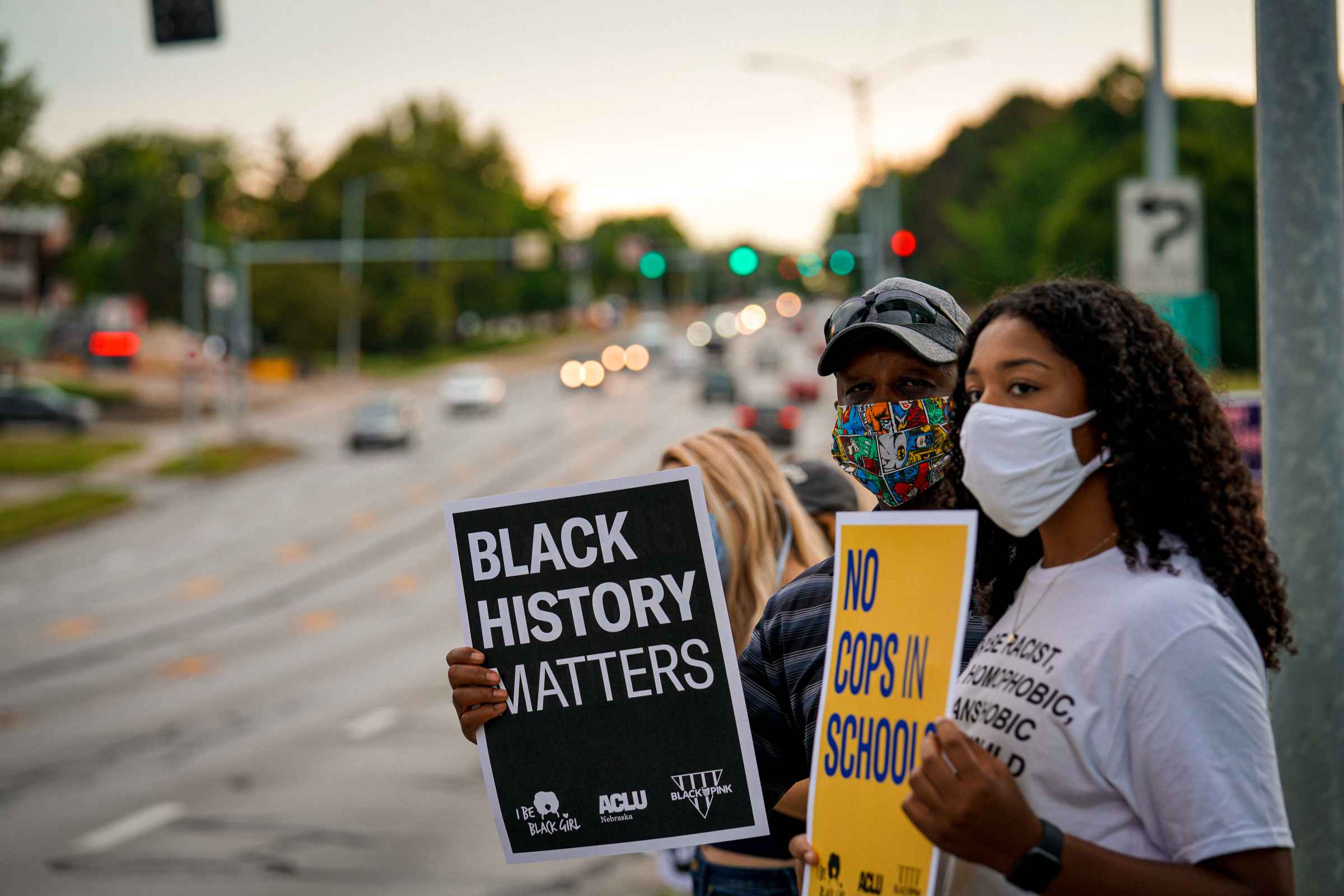 There have never been more ways to explore how racism impacts us today and how our history led us here. It is on white people to do their homework. It is not enough to be not racist, each of us must be actively anti-racist.
Mary Lawson, program coordinator at The Union, runs a book club as an extension of their "Undesign the Redline" exhibit. She graciously offered the following recommendations. 
"The Color of Law," Richard Rothstein 
"The History of White People," Nell Irvin Painter
"The New Jim Crow: Mass Incarceration In the Age of Colorblindness," Michelle Alexander 
"Teaching to Transgress: Education As the Practice of Freedom," Bell Hooks
Lawson's book club is starting a new text - "Black Queer Studies: A Critical Anthology" on June 9. More information is available online.
Additional recommendations follow. These were provided by ACLU of Nebraska team members, including Communications Intern Mar Lee, Law Clerk Brenda Gallardo and Executive Director Danielle Conrad.
"Between the World and Me," Ta-Nehisi Coates 
"Citizen: An American Lyric," Claudia Rankine 
"Stamped from the Beginning," Ibram X. Kendi 
"Tears We Cannot Stop," Michael Eric Dyson 
"The Fire Next Time," James Baldwin 
"White Fragility: Why it's So Hard for White People to Talk About Racism," Robin DiAngelo
"Why are All the Back Kids Sitting Together in the Cafeteria?," Beverly Daniel Tatum
"Women Race and Class," Angela Davis 
This is a moment when we need to hear most from people of color, but that doesn't mean the burden of communication should fall on them either. White people can use their privilege to raise awareness of the state of racial justice in Nebraska and all of the opportunities to do better mentioned on this page. A simple but effective way to reach others is by writing a letter to the editor to your local newspaper. Find contact information and tips on our website.