This year, the ACLU tracked a record number of bills that attack LGBTQ+ rights nationwide, many targeting transgender youth. The passage of LB 574 added Nebraska to a growing list of states that have taken away the rights of trans youth and their families. This Pride month, the idea that Pride is still protest is front of mind for all of us. Our commissioned Pride artist for this year, Joy Cotton, captured that theme beautifully. Read Joy's statement below and find us and this free limited edition print at Pride events across the state.
Artist Statement: 

Joy Cotton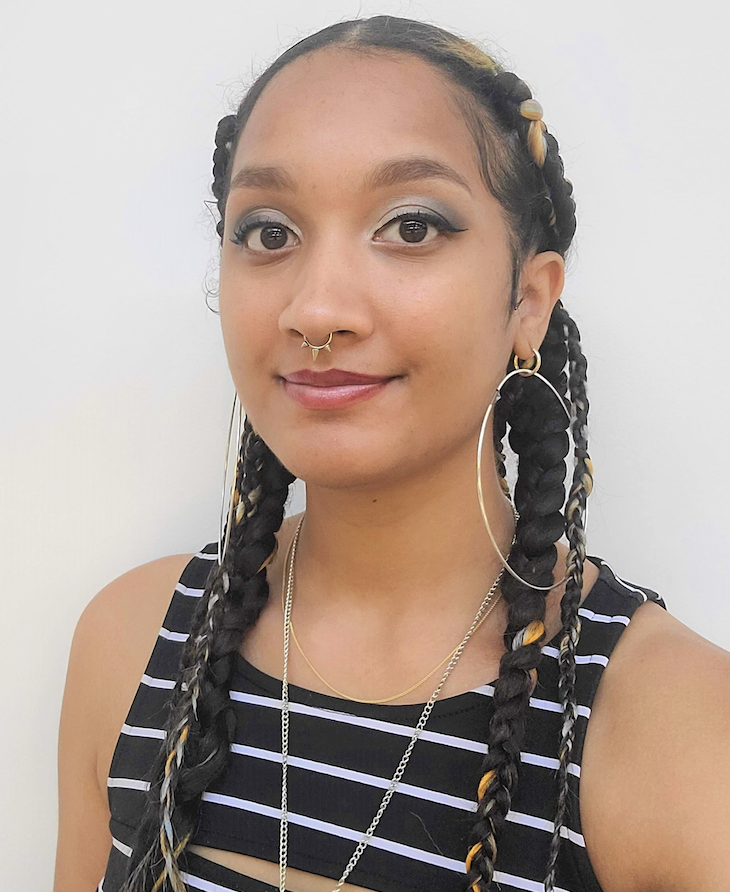 "I was honored to be contacted by the ACLU of Nebraska to help create a visual depiction of the summer 2023 Pride event. As a young artist in Nebraska, I have been blessed to be a part of a tight-knit group of other like-minded artists. I have found a community of LGBTQIA2S+ artists who have been able to support each other and have creative expertise. In this past year, a lot of creative focus has been in regard to both our work and solidarity in the long-standing battle against the state legislature's attempts to silence and exclude people's voices and right to bodily autonomy. This fight is my motivation as an advocate and inspiration as an artist to continue raising awareness about these issues.
Many Nebraska LGBTQIA2S+ individuals and allies have been standing on the steps of the State Capitol in Lincoln and Douglas County District Courthouse in protest of the state's efforts to jeopardize human rights. When I took on this project I immediately remembered what it looked like to see people standing on the Capitol's steps. A community standing together with colorful signs, blue sky, and sun overhead.
With everything that has been happening, I followed the theme of ACLU's 'Pride is Still Protest' and our state's motto of 'Equality Before the Law.' The image depicts a sky-blue background where the Nebraska State Capitol is centered and surrounded by protest posters and a banner being held by an individual looking in the distance with hope. This individual has a pride flag draped around their shoulders to represent community and security. They are looking hopefully at posters in front of the Capitol that display the many colors that represent what is being fought for - the right to exist - and to show that the community will not go back and only move forward for what is right."