The ACLU of Nebraska will always be in solidarity with people calling for racial justice and liberation. Without protesters, we would not be in this powerful national moment - a moment that holds promise for real change.
Nebraska city leaders and law enforcement officers should have celebrated protesters from the beginning; instead, they subjected peaceful protesters to rubber bullets, tear gas and other aggressive militarized tactics. Omaha protesters even faced a blatantly unconstitutional 24-hour a day limit on crowd size, essentially prohibiting protest altogether, until the ACLU of Nebraska stepped in.
That's why we're launching the Freedom Fund.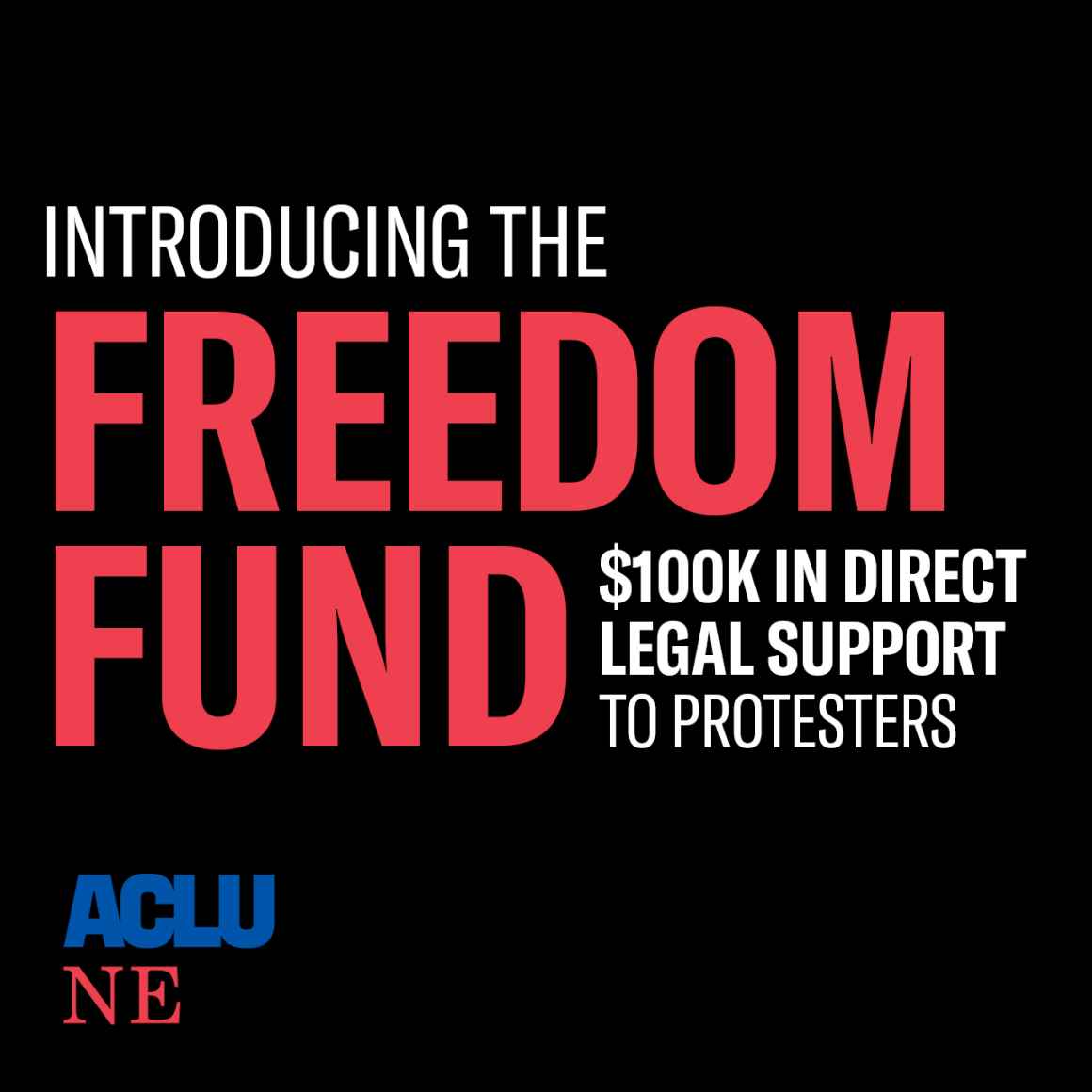 Direct Support
With an initial $100,000 investment, we are funding direct legal support to Nebraskans who became system-involved during recent protests. Funds are available on a first come, first served basis.
Funds will go to support identified community needs, including:
Bail payment
Fines and fees payment
Transportation assistance to attend court hearings.
Legal representation for protesters who cannot afford legal representation and are charged with minor offenses such as violating curfew, failing to disperse or other minor violations.
Legal representation to ensure system involvement does not have lasting consequences. This includes requests for record sealing, set asides, or mayoral pardon.

Request Support
If you believe you are eligible for Freedom Fund assistance, request support using the information on this page:
People charged with serious offenses will be provided counsel and are not eligible for assistance from the Freedom Fund.
 
Educational Support
Get familiar with the system and your rights. We have information in English and Spanish. The following link provides forms to request discharge of fines and fees; installment payments for fines and fees; or community service instead of fines and fees.