Life on the inside. While society carries their delusions of what this means in order to sleep well at night, endless individuals are put through traumatic events daily. Life on the inside should never leave you traumatized and still placing pieces together 10 years later.
Yet, here I am. Doing just that. At one point of this journey, I would have said dying slowly on that concrete floor in Hall County Jail while pregnant wondering what day it is and when the last time I felt my baby move was the worst part. That was before Adams County gave me a false kidnapping charge to "encourage" me aggressively to sign my rights away to my children to "make it all go away."
You want to know how any of that is possible, right? How can a legal system cause such harms? Harms they lock people away for are the same type of harms they fluently and inhumanely do to others in the "name of the law."
I can still feel that cold concrete floor on my delicate frail body. So much so, it's my first thought any time I get cold anywhere.
I see myself laying lifeless on the cell floor at Hall County Jail. They placed me in the handicap cell there, turned the lock and threw away the key. I lost over 40 lbs. in two weeks and could not remember the last time I had nourishment, water or even used the bathroom. I was dehydrated and no matter how much my soul trembled when I cried, tears no longer burned along my cheeks.
Officer Mitchell, I will not forget her. She treated us like human beings. She returned from her vacation to find me on that cold floor. She asked me to show my face for count.
I whispered, "Officer Mitchell, I can't. I think I am dying and I cannot feel my baby move."
She got me approved for transportation to the hospital. I explained that I reported that I was not feeling my baby move, was bleeding, and could not fight my hyperemesis I warned them about on my own. The jail gave me a pad and locked me in the "medical cell."
I then transported to NCCW where I met with the warden at the time. His name was John Dahm. I asked him to give me a chance to be in the nursery program. I knew on black and white paper I did not appear I deserved such a merciful chance. I explained that I was at a crossroads in my life and his support in this opportunity would not only change my life but that of my children's life and the women to come after me. As a violent offender, I was not even to be considered to be in the nursery program. Thanks to Mr. Dahm taking a chance on me, I have been changing the narrative and paving the way since.
I was considered a model inmate and mother. Two years into my sentence, I was offered the furlough parole program they were doing with the men's prison. I was the first to try this program at NCCW. Upon my release to stay temporarily where my older children were residing I found there were very unstable and toxic environments where we furloughed. I immediately informed my parole officer. I did this after calling the prison asking if my daughter and I could return. My parole officer was supportive and started processing papers for relocation of me and my kids for this furlough parole. He also processed for me to drive and get my own home. In the meantime, things took an unexpected turn.
I was called by my parole officer and told a felony kidnapping charge been placed on me. The kidnapping charge was naming my daughter that paroled WITH me. Despite the fact, this was not the truth or even legally possible, the felony kidnapping warrant was very real and I was informed I had to turn myself into the department of corrections and release my daughter to the state.
I transported back to prison where I faced an emotional D.O.C. court due to the circumstances and their powerless stance. Again, despite this being legally impossible. I then had to appear in Adams County court for my kidnapping charge. I never saw the judge for that. They took me into a room, slid papers in front of me.
They said, "Nature, if you just sign this paper, we can make all this go away."
My response, "Make what go away? How could I kidnap my daughter that is paroled with me from the women's prison?"
I read the paper to find it is to sign the rights away to my children. They said, "Don't you have a parole hearing in two weeks? If you sign this, it will be as though nothing happened and you can go home today."
My response, "I am not signing the rights to my children away. I have not done anything wrong and I did not kidnap anyone. I will have to return in khakis to my parole hearing."
I did. Only to be naive enough to think the parole board would hold someone accountable. Despite my parole officer telling them the truth and the illegal activity done by Adams County, they still laid me down. Writing us off as casualties to the State of Nebraska.
Three months later, I left prison and went straight to my lawyer's office. He called the state attorney to inform him I was out and in his office looking for answers. The state attorney stated they had nothing legal to hold me on. He said he was not sure why this occurred or why he was not pressing it further. The kidnapping charge disappeared as though nothing happened. I picked all my children up and we have been putting our pieces together since.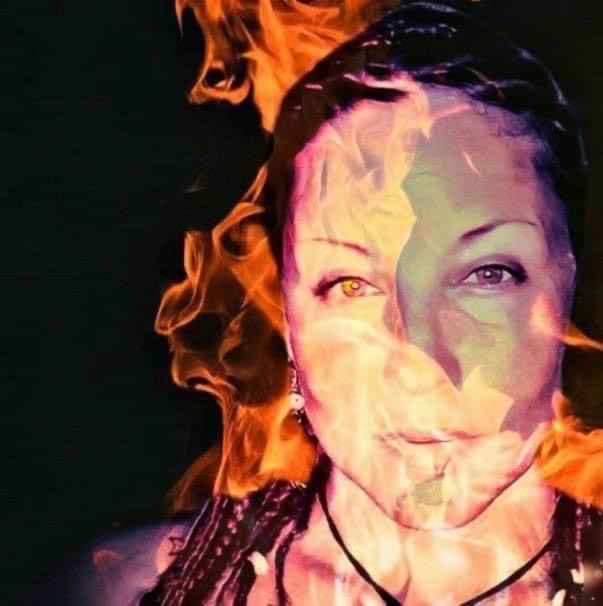 Art from the Inside
This post is part of a series highlighting the stories of Nebraskans who have experienced incarceration. Join us on Friday, Sept. 2, 2022, from 5 to 9 P.M. at Lincoln's Mission Arts Building at 124 South 9th Street for the Art from the Inside opening reception featuring art created by Nebraskans who are currently or formerly incarcerated and their family members. Just like the blog series, the goal of the art exhibit is to show the experiences of Nebraskans who face incarceration. Nebraska's prison system has long been in a state of crisis and the prison overcrowding emergency declared in the summer of 2020 recently entered its second year with no notable progress. Stark racial disparities in Nebraska's prison population continue. Today, Black Nebraskans represent more than a quarter of the prison population compared to just 5% of the overall state population. Indigenous and Latinx Nebraskans are also overrepresented.